Successfully obtained EMV L,L2 Certification
Release time:2018/11/26
Successfully obtained EMV L1, L2 certification | PT7003
After the concerted efforts of colleagues from Shenzhen Tousei Technology Co.Ltd, the PT7003 pos machine got the MEV L1, L2 certificate in 2018, in line with international payment security standards, and went global market.
The purpose is to establish a unified standard for cards and terminal interfaces in the financial IC card payment system, so that all cards and terminals in the system can interoperate with each other, and the adoption of the technology will greatly improve the security of bank card payment and reduce Fraud, allowing global merchants to use it with confidence.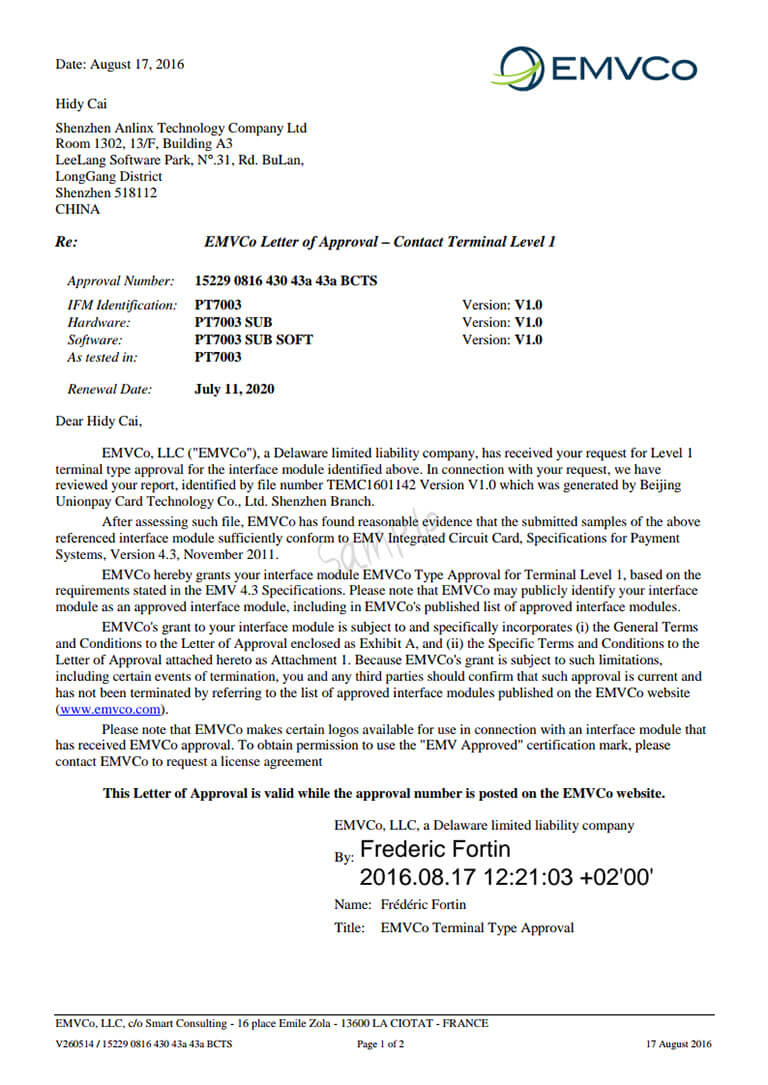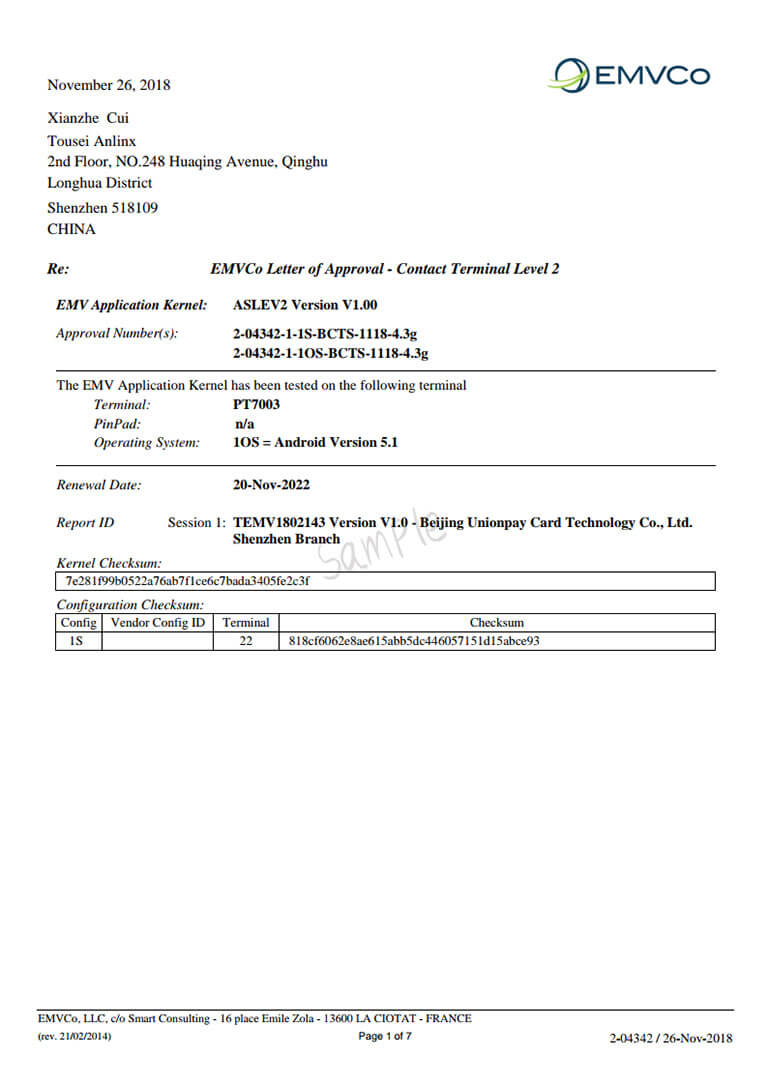 Copyright © 2020 TOUSEI CO., LTD. All rights reserved.