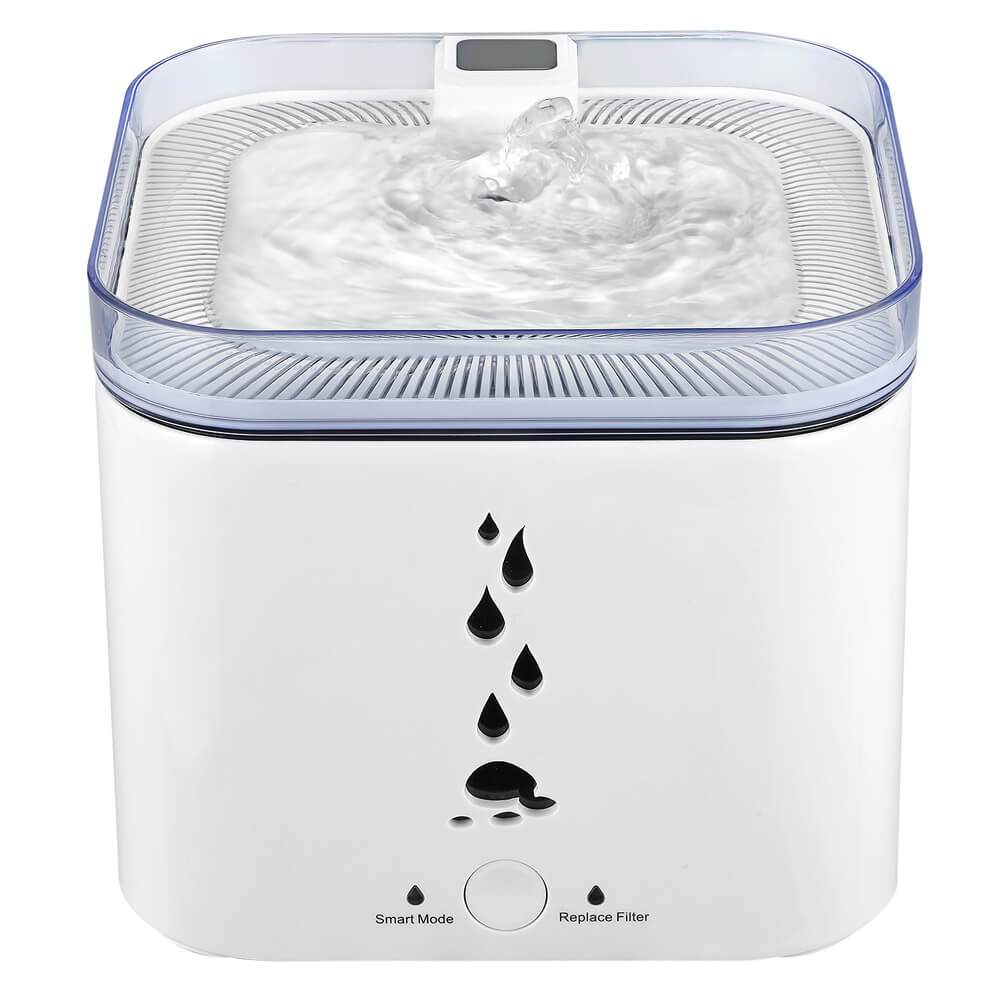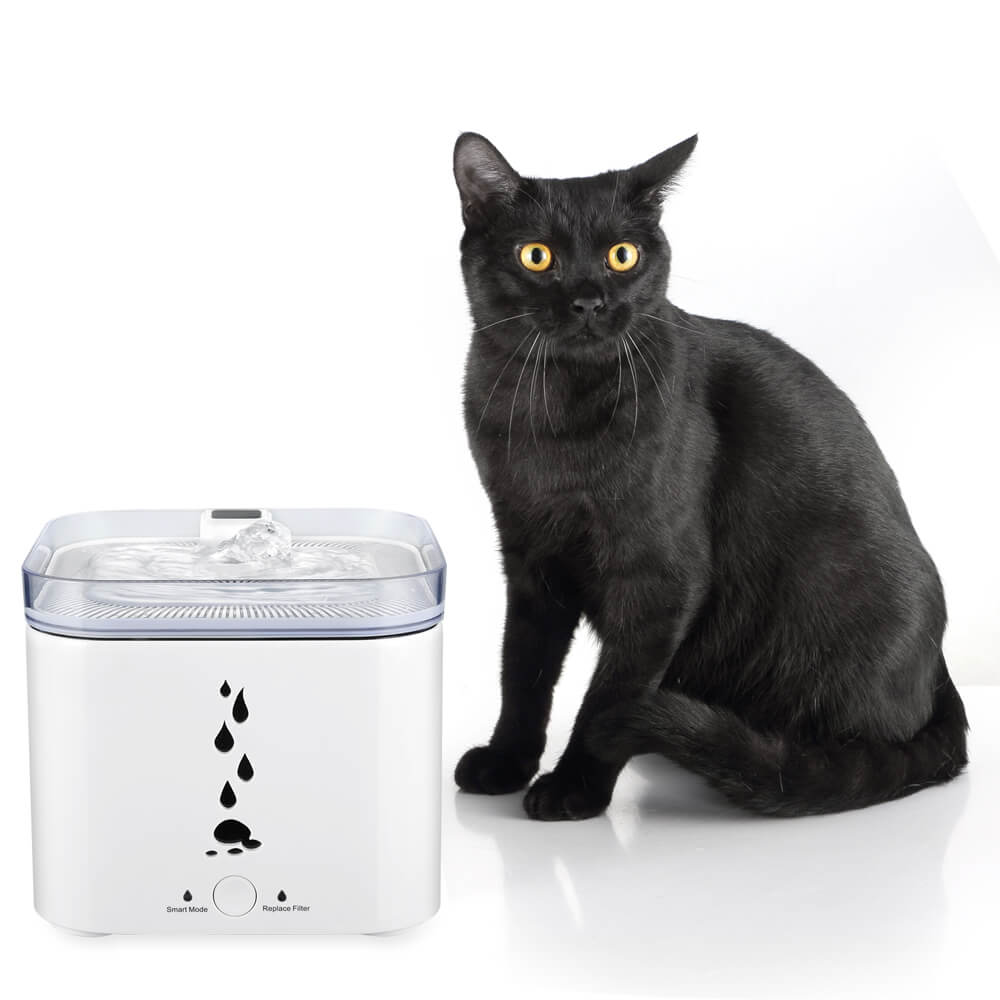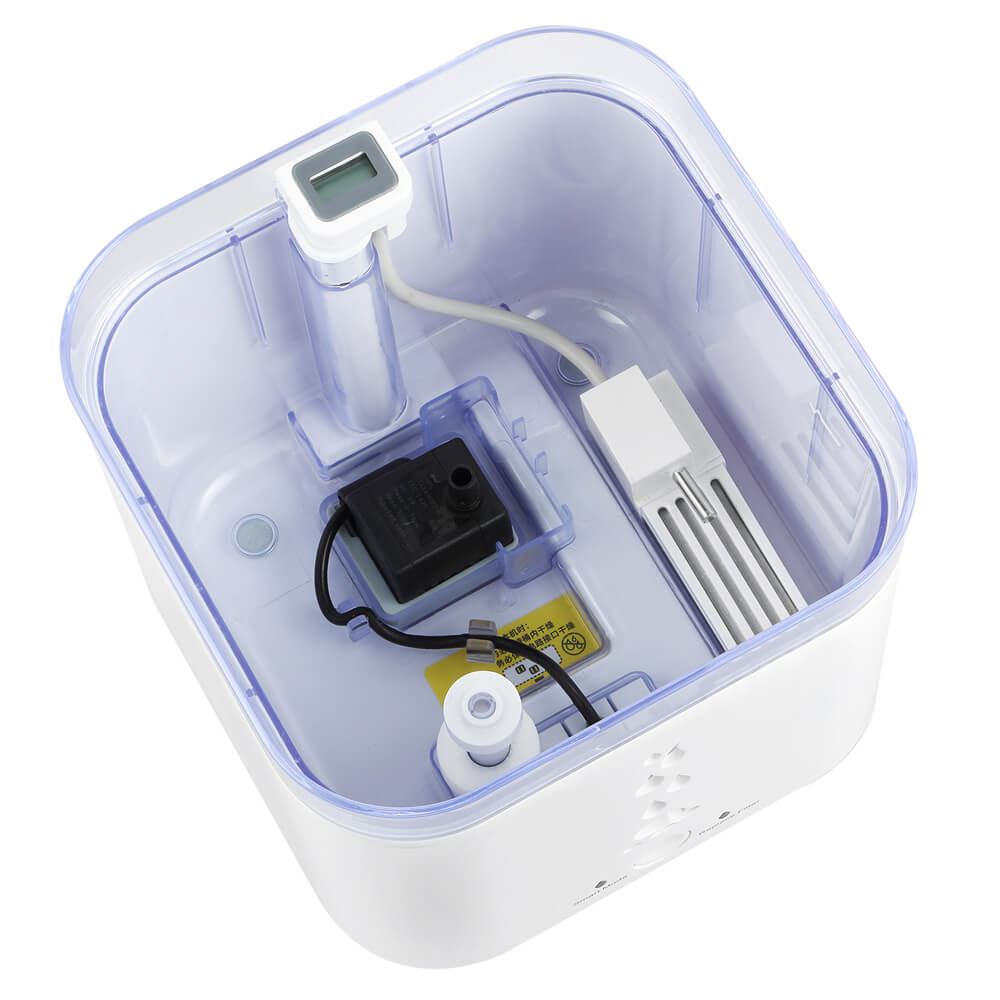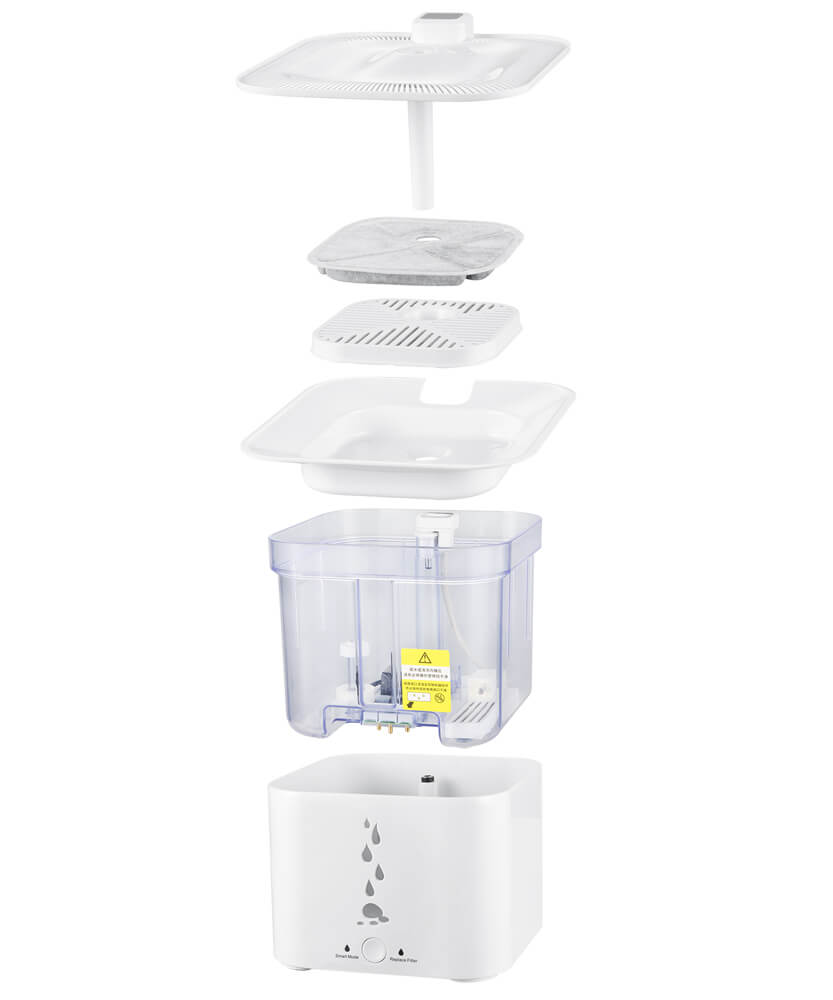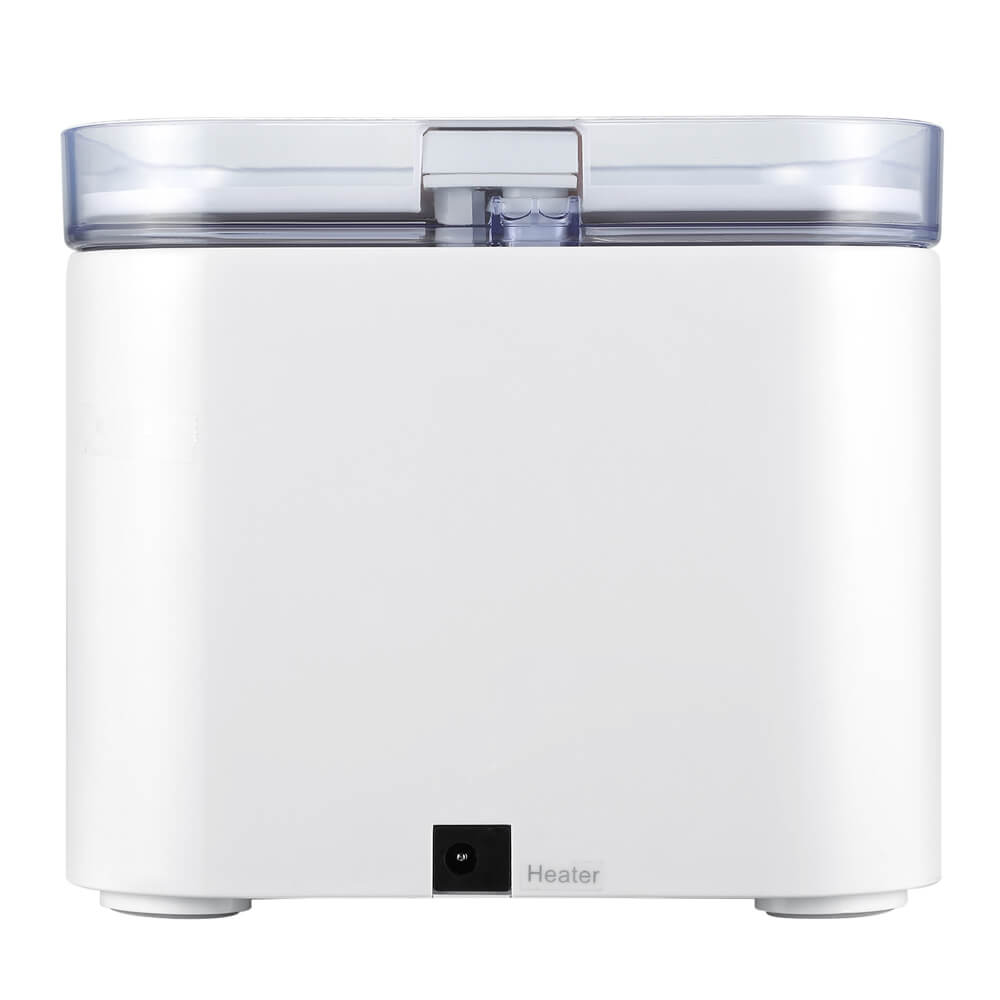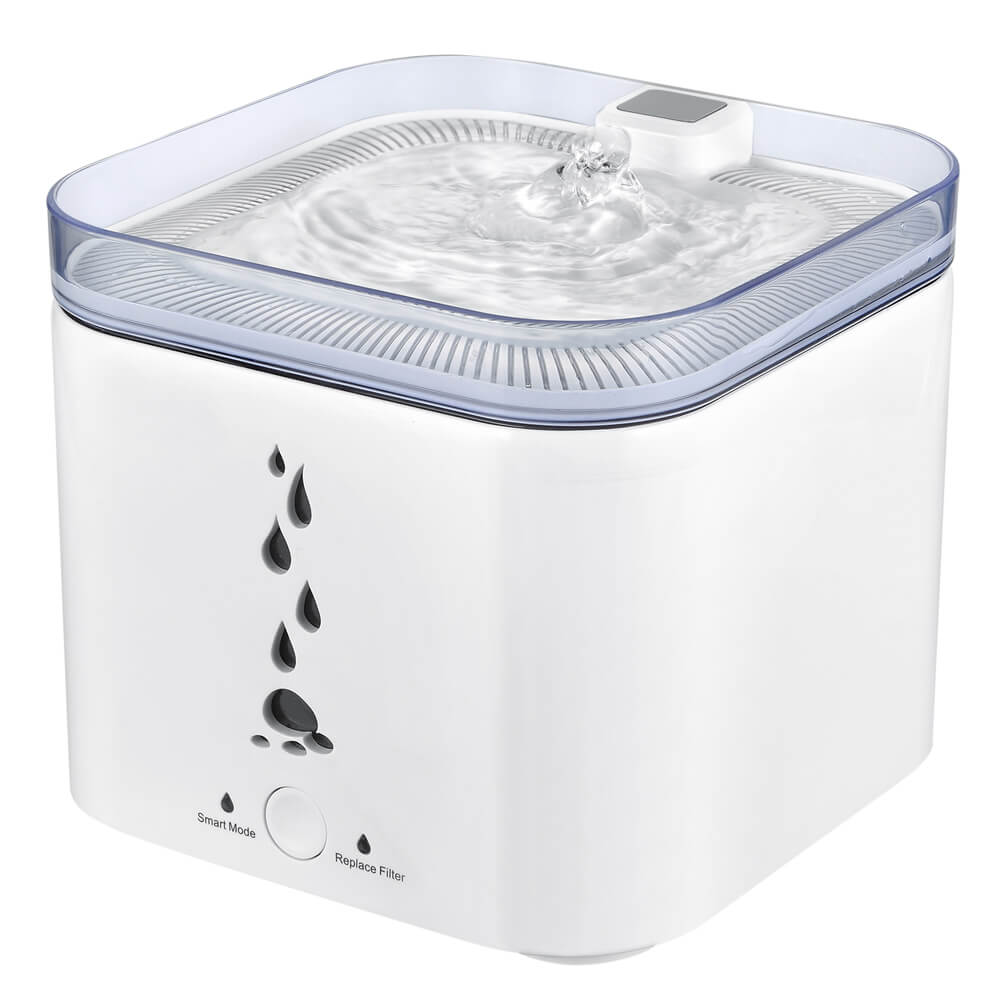 SW69
Short Description:
Pet automatic intelligent water feed
Circulating filtration system]:the circulating system uses a replaceable charcoal filter to purify the water, remove dirt and food particles and a pre-filter sponge to catch the hair and debris. It provides fresh clean water to your lovely pets
Hassle-free: the pet fountain only takes a few minutes to set up. Disassembling for cleaning and maintenance is easy. BPA free cat fountain is safe for your pets.
360° multi-directional streams aerate the water for added oxygen and freshness. A source of running water encourages pets to drink more rather than still water. Hydration helps prevent your pet from urinary and kidney diseases.
Name
Pet Automatic water feed drinker
Water feed method
Automatic feeder
Voltage Input
110-240V 50/60HZ 0.7A
Voltage Output
DC 12V 0.5A (Normal version)
DC 12V 2A (Heater version)
Water Capacity
110ml (up plate)
2.75L (Inner Bucket)
Filter service life
1-2 months
Radar sensing range
Human:0-3m
Pets:0-1.5m
Running Noise
< 38dB
Heating version
Heating Temperature: 32℃
Water temperature display: LCD
Material
Plastic, ABS +PC + Sillcone
Weight
1.1kg
Dimensions
180mm(L)*180mm(W)*158mm(H)
Suitable Pet types
Cats, dogs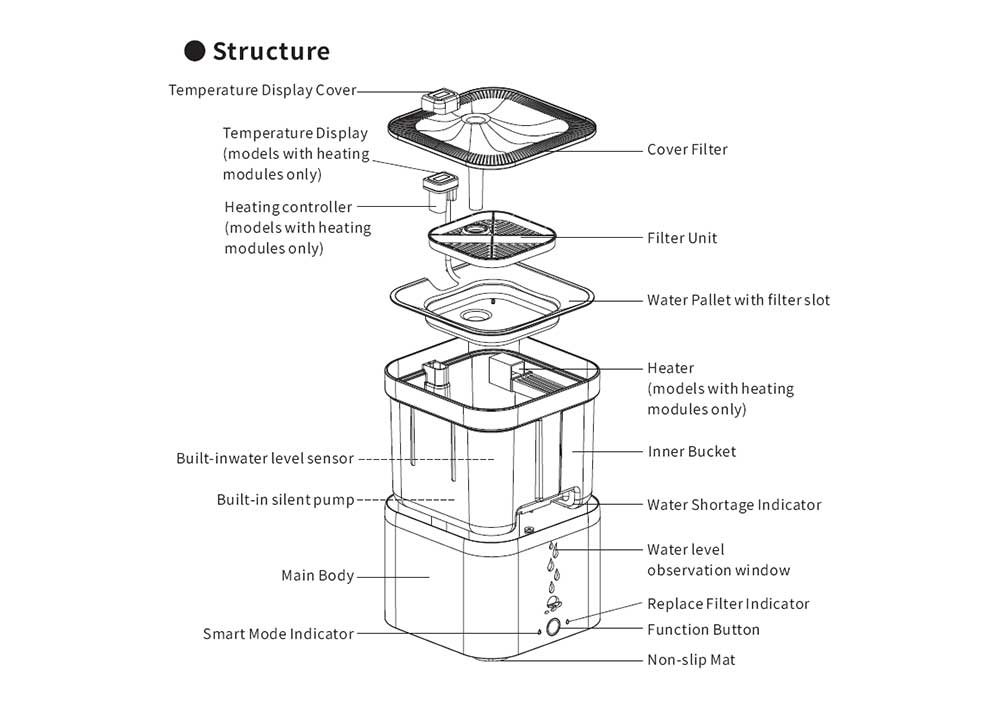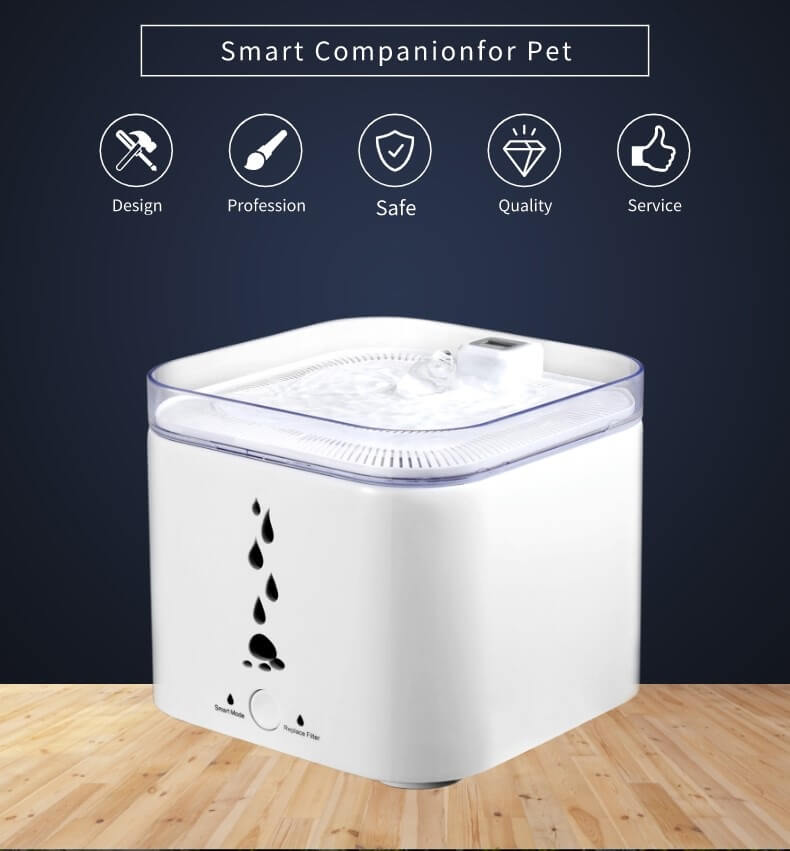 Copyright © 2020 TOUSEI CO., LTD. All rights reserved.